And then it strikes. The empty-headed, no-words, holy-shit-what-am-I-going-to-do? feeling. I've had my fair share of word-droughts over the years and I know that writer's block or whatever you want to call it, does exist and is a very real experience. Of course, plenty of people state writer's block is a nonsense and, *shock, horror*, just an excuse for not getting on with it. To those superior types of people: it's no excuse when your head is submerged with the equivalent of creative custard and you've a looming deadline. And still, no words are forthcoming.
When writer's block hits you, it hits heavier than the absurdity that 'Brexit means Brexit'.
What is the best way to release the grip of literary doom? How do other people do it? Whether you're a blogger, copywriter, marketer or simply anyone who creates written content, then take a look at my tried and tested five *practical tips on how to shake up the creativity again and bring the words.
*No sacrificial animals required.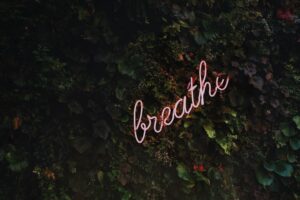 1. Take a break. I'm serious. Walk away and leave your desk. If the word vacuum is to be filled, then you need to change your activity to give your brain some space for the neural networks to start firing again. The longer you stare at a blank screen or notepad, the harder it will be to create meaningful content. And the more maddened you'll get with yourself.
2. Exercise. There is actually a scientific point here. The release within the body of endorphin hormones during work-outs are known to improve mood and produce the neurobiological 'runner's high' phenomenon. A study by Steinberg recorded a 25% improvement in mood following physical exercise, but the results also demonstrated that exercise had a marked improvement on creativity levels.
Whenever I'm out road-running, I regularly have lightbulb moments for articles I'm writing or words for content creation. In fact, some of these ideas seem so darn great, I smile smugly whilst running. It's good because it also masks the pain. I've previously taken a tiny notebook out running with me, to scribble down these sparkling thoughts, but it got too disruptive and sweaty to maintain. I should really hook-up with a dictaphone.
3. Make a cup of tea. Terribly British, I know! There's something soothing and ritualistic about making a cuppa. Black, white or green tea – all are packed with antioxidants to boost your immune system. Green tea is particularly good, however, as it contains L-Theanine – a tea compound classed as a nootropic. There is evidence that it can increase creativity and focus, whilst reducing the body's stress response and anxiety levels – a healthier rival to hitting the coffee pot for your pick-me-up. The herbal brew, yerba mate, is both stimulating and without the crash that coffee can bring following consumption. Author Tim Ferriss attributes yerba mate as his recipe for creativity-on-demand (I'm currently experimenting with yerba mate so I will report my findings in another blog post).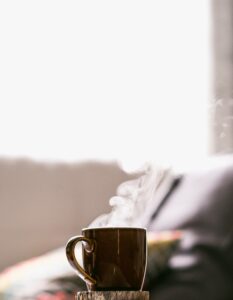 4. Get off social media. I don't think this one needs explaining much further. See my thoughts on the deathly brain-drain of social saturation within this article I wrote on Time Management; point 4.
5. Journalling. It's not just for the heart-searching folk out there. Journalling can be both a powerful and strategic method for boosting focus and creativity. Buy yourself a dedicated notebook where you can keep all of your ideas, thoughts, muses, sketches, goals etc. Life Coach Robin Sharma is a great advocate of journalling to show gratitude and how to inspire and grow yourself as a person. By writing your thoughts down, you're releasing any worries, fears or anxieties. Thus freeing up thinking space so creativity can present itself. Author Julia Cameron endorses her ritual of Morning Pages – three A4 pages of writing each morning – as an effective writing tool, scribbling whatever comes forth into your stream of thoughts, emptying your head of worries and 'stuff', before you start work for the day. It's like a deep-cleansing of brain clutter. It doesn't have to make sense and you will be the only one who ever reads it. Try it!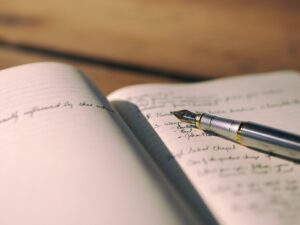 These are my five top moves to smash the block and kick-start creativity. I'd love to hear yours!
SaveSave
SaveSave
SaveSave